Day In Day Out Festival 2023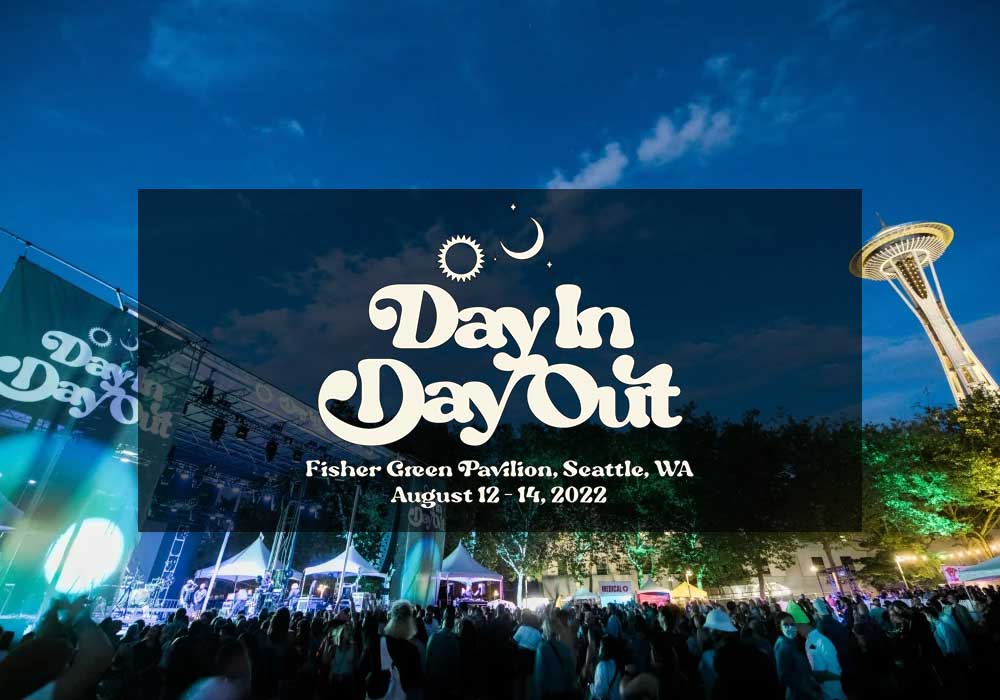 Day In Day Out Festival returns to Seattle, Washington for its third annual event from August 12th-13th, 2023. Now extended to a third day, Day In Day Out festival features some of the biggest indie, electronic, and hip-hop acts in the US.
Day In Day Out Lineup 2024
Lineup is yet to be announced.
Bon Iver, Leon Bridges, WILLOW, Dominic Fike and Explosions in the Sky are headlining Day In Day Out this year.
Day In Day Out 2024 Tickets
The Tier-1 tickets include 3-day general and VIP tickets available for nearly $250 and $425 respectively. The Tier-2 tickets will include general and VIP tickets priced at $275 and $475 respectively. Day in Day Out is an all-ages festival with restrictions to the lounge area, which will be restricted to people above 21 years of age. The VIP tickets will give buyers access to the VIP entrance to the festival along with access to panoramic views of the festival grounds, among other facilities.
single-day GA tickets from $85
2-day GA tickets from $165
3-day GA passes from $250
3-day VIP passes from $375
Where to Stay During Day In Day Out Festival 2024
We've partnered with the best hotels around Seattle to bring you the lowest rates possible along with a great lodging experience for your Day In Day Out weekend.
FAQ
WHEN IS THE FESTIVAL?
Friday, August 12, 2022 • 2:00pm – 11:00pm PT
Saturday, August 13, 2022 • 2:00pm – 11:00pm PT
Sunday, August 14, 2022 • 2:00pm – 11:00pm PT
Will alcohol be sold?
There will be beer gardens and a VIP lounge located within the festival that are 21+ only. To enter the beer garden or VIP Lounge, both of which are 21+, you need a current, valid ID. Acceptable forms of ID include an active state-issued driver's license or ID card, an active Canadian driver's license or ID card, military ID, or a valid passport. International driver's licenses (except Canada) and green cards are not acceptable. Expired IDs will not be considered valid.
Is the venue ADA accessible?
The venue is accessible and there will be special viewing areas at the main stages for those with mobility limitations.