Project Glow Festival 2024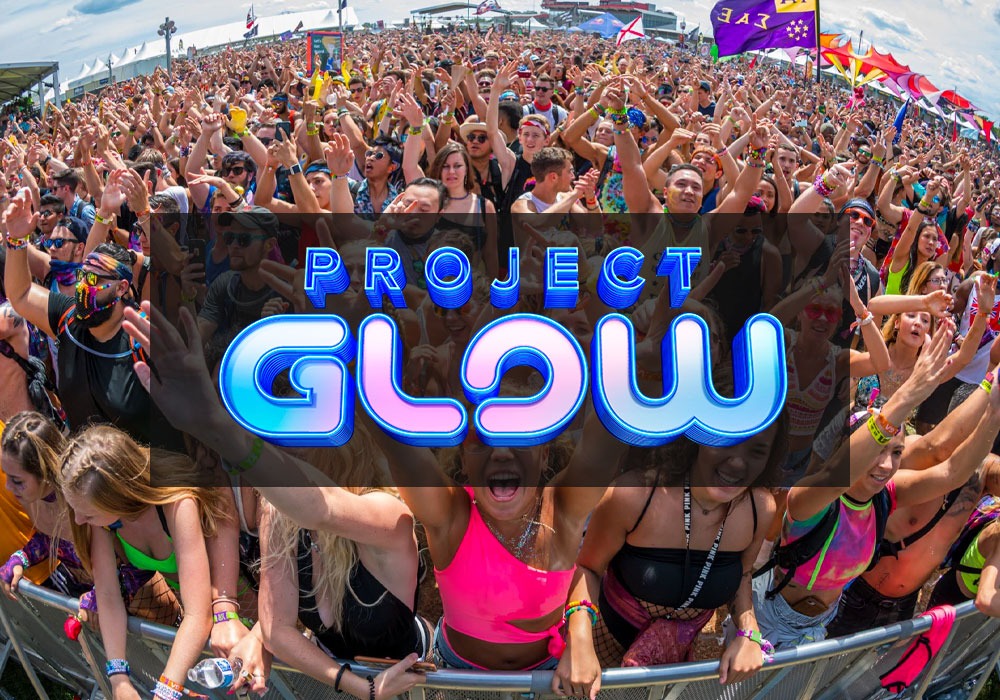 Insomniac and Club Glow's Project GLOW Festival comes back at RFK Festival Grounds in Washington D.C. on April 27 – 28, 2024 and the star-studded lineup from the two behemoth brands features no shortage of talent. The powerhouse that brings you EDC Las Vegas, Beyond Wonderland, and more continues to expand its reach here in the States.
The festival will host two stages – the Eternal Stage and Pulse Stage, with the latter featuring takeovers by the labels Higher Ground and Insomniac Records. Insomniac's iconic Boombox Art Car will also be arriving at Project GLOW. There's a range of genres to explore at each, including house, techno, trance, bass, and more.
Project Glow Lineup 2024
Lineup coming soon! In the meantime, take a look at last year's festival lineup.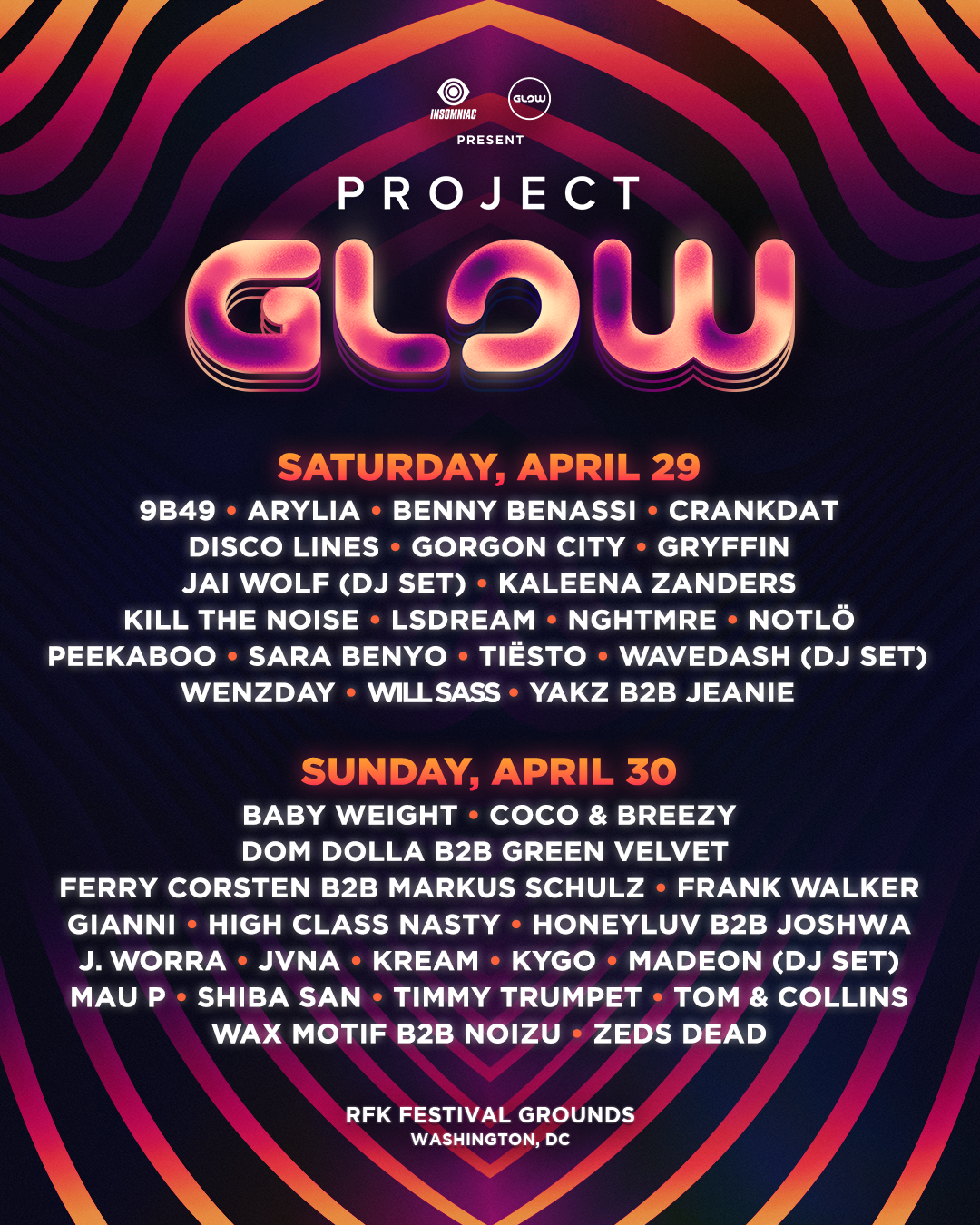 Project Glow 2024 Tickets
The festival offers 3 types of tickets:
General Admission – 2-day passes from $175
General Admission + 2-day passes from $199
VIP admission – 2-day pass from $283
Single-day tickets will be available closer to the event
Where to Stay During Project Glow 2024
We've partnered with the best hotels around Washington, DC to bring you the lowest rates possible along with a great lodging experience for your Project Glow weekend.
FAQ
Will alcohol be sold?
Yes. Beer, wine and mixed drinks will be sold to those with a valid ID.
Is the venue ADA accessible?
The venue is accessible and there will be special viewing areas at the main stages for those with mobility limitations.