Shambhala Festival 2024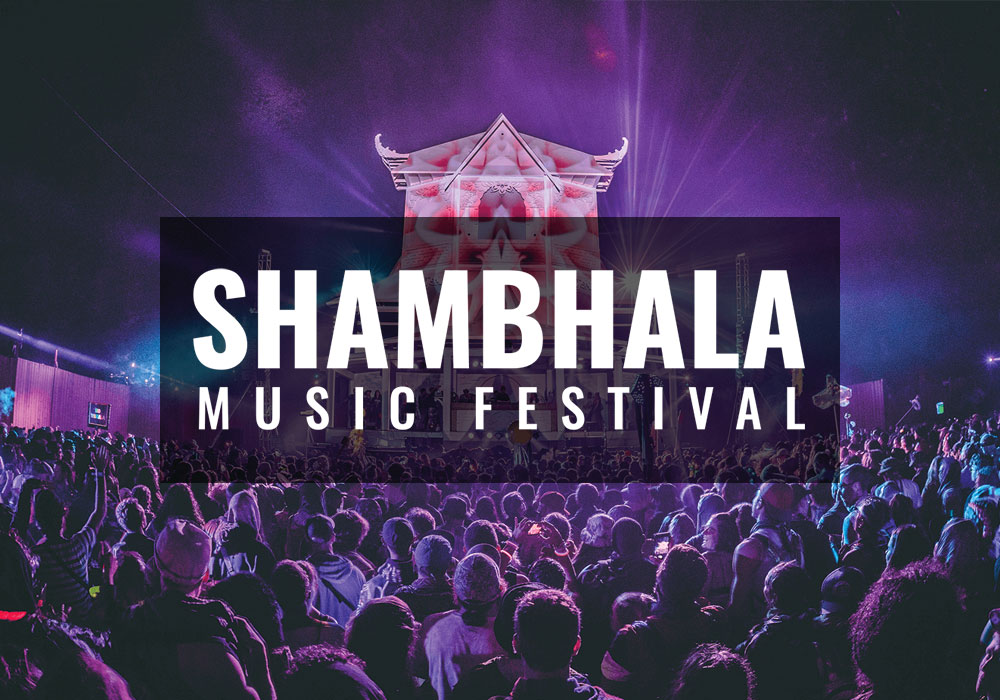 25 Years of Magic, Music, and Memories – For a quarter of a century, Shambhala festival has been a haven for music lovers, a sanctuary for self-expression, and a realm where unforgettable memories are made. From the electric beats to the mesmerizing stages, Shambhala has woven itself into the fabric of our souls, and this 25th-anniversary edition promises to be the most spectacular chapter yet. This is the 25th edition of the event, taking place from July 26nd-29th in British Columbia.
Shambhala Lineup 2024
Lineup coming soon!
Shambhala 2024 Tickets
General admission tickets are currently priced at $417 ($525 CAD, as the festival is held north of the border in eastern British Columbia), with payment plan options available.
Although general admission tent camping and parking is included with the purchase of a ticket, there are also limited upgraded lodging options available (which we would highly recommend for the most comfortable experience). Currently, reserved riverside campsites are available for $762, providing you with a 20-by-35 foot space where you can set up a tent or RV.
Camping at Shambhala 2024
All GA tickets include free tent camping and free parking in the Free Parking Lot. Free Shuttles will be provided from the Free Parking Lot to Metta and back. However, please be mindful of wait times. We recommend bringing a cart as a means of transferring your gear to your campsite.
We encourage guests to leave their vehicles in the Free Parking Lot. The festival is held on a working farm. The less cars on the cows' grazing fields, the better.
FAQ
Will alcohol be sold?
Yes. Beer, wine and mixed drinks will be sold to those with a valid ID.
Is the venue ADA accessible?
The venue is accessible and there will be special viewing areas at the main stages for those with mobility limitations.