Hangout Music Festival 2024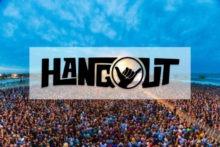 Welcome to the ultimate guide to the Hangout 2024 Festival, where music, sun, and sand come together for an unforgettable experience! The Hangout Festival is one of the most anticipated music festivals of the year, offering a unique blend of musical acts, stunning beachfront views, and a laid-back atmosphere that's perfect for music lovers and beachgoers alike. In this article, we'll delve into the details of this incredible festival, providing you with all the information you need to make the most of your Hangout Festival experience.
The Hangout 2024 Festival: A Brief Overview
The Hangout Festival is an annual music and arts festival held in Gulf Shores, Alabama, right on the beautiful shores of the Gulf of Mexico. Since its inception in 2010, this festival has grown to become a favorite among music enthusiasts from all over the country. What sets the Hangout 2024 Festival apart is its unique combination of world-class musical acts and a stunning beachfront setting, making it a must-visit event for both music fans and beach lovers.
Hangout 2024 Tickets
Advance sale begins Thursday, November 30 at 11am CT . Advance Sale ends Sunday, December 3 at 11:59pm CT.
General Admission – from $279 for a 3-day tickets
General Admission Plus – from $499 for a 3-day tickets
VIP – from $1199 for a 3-day tickets
Super VIP – from $2199 for a 3-day tickets
Grab tickets at the lowest price offered for 2024!
Hangout 2024 Lineup
Lineup coming in January.
One of the key highlights of the Hangout Festival is its diverse and impressive lineup of musical artists. The festival typically features a wide range of genres, from rock and pop to hip-hop and electronic music, ensuring that there's something for everyone. Past headliners have included artists like Billie Eilish, Red Hot Chili Peppers, Post Malone, and The Weeknd, among others.
In addition to the big-name headliners, the festival also showcases emerging and indie artists on multiple stages, providing a platform for up-and-coming talent to shine. This eclectic mix of established and emerging artists creates an exciting and dynamic musical atmosphere that keeps festivalgoers coming back year after year.
Hangout 2024 Lineup coming soon. In the meantime, check out last year's lineup.
The Beachfront Setting
What truly sets the Hangout Festival apart is its breathtaking location. The festival grounds are situated right on the sandy shores of the Gulf of Mexico, providing festivalgoers with stunning views of the ocean. Imagine dancing to your favorite songs with the sound of the waves crashing in the background – it's a unique and magical experience that you won't find at most other music festivals.
In addition to the music, the festival offers plenty of opportunities for relaxation and beachside fun. You can take a break from the music to soak up the sun, swim in the Gulf, or even participate in beach volleyball tournaments. The Hangout Festival truly embraces the laid-back, beachy vibe of Gulf Shores.
Food and Drinks
No festival experience is complete without delicious food and refreshing beverages, and the Hangout 2024 Festival doesn't disappoint in this department. The festival features a wide variety of food vendors offering everything from classic festival fare like pizza and funnel cakes to gourmet options and seafood dishes that showcase the local cuisine. There are also numerous bars and drink stations serving up a wide range of beverages, including craft beers, cocktails, and non-alcoholic options.
Getting There and Accommodation
If you're planning to attend the Hangout 2024 Festival, it's essential to plan your travel and accommodation in advance. Gulf Shores is easily accessible by car, and there are also shuttle services available from nearby cities. As for accommodation, options range from beachfront resorts and hotels to vacation rentals and campgrounds, catering to a variety of preferences and budgets.
Conclusion
The Hangout 2024 Festival offers a unique and unforgettable experience that combines the best of music, sun, and sand. With its diverse musical lineup, stunning beachfront location, and a relaxed atmosphere, it's no wonder that this festival has become a favorite among music enthusiasts and beach lovers alike. If you're looking for the ultimate festival experience that combines great music with a beautiful beach setting, the Hangout Festival should be at the top of your list. Start planning your trip now and get ready to dance the weekend away in the sun and sand!