Bonnaroo Festival 2024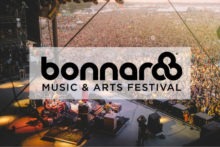 Bonnaroo festival returns to the Farm June 13-16, 2024! A former local fest, throughout its history since 2002, it has become one of the important musical events of the US, along with Coachella and Ultra Music Festival. The vivid festival has hosted such artists as Radiohead, Nine Inch Nails, Primus.
Bonnaroo is more than just a music festival, it's the lifestyle and a desire of thousands of Americans! The first festival to install a permanent solar array to use the alternative energy year, this festival is about sustainability and consciousness.
Bonnaroo Lineup 2024
Lineup coming soon!
How Much Do The Bonnaroo Festival Tickets Cost?
The prices for the Bonnaroo Festival start at $379 for the 4-day pass, according to the ticket provider StubHub. The organizers offer the following packages for the fans:
General Admission pass: starting at $379
General Admission + pass: $549
VIP Admission: $1050
Where to Stay
Hotels
If you prefer more comfortable stay rather than camping you can find hotels on Booking.com
Camping
In order to camp during Bonnaroo, festival-goers must purchase a camping pass along with their ticket. Car camping, Bonnaroo's most popular camping option, starts at $60 plus fees. However if you purchase four GA passes, you receive one car camping pass free of charge.
RV
All RVs, and any vehicle towing a camper or 5th wheel of any size, are required to have an RV Camping Pass in order to enter the festival. RV Camping spaces measure 20'X50′ and RV Camping Passes start at $250.
RVs can also be rented for the festival weekend through Outdoorsy, a marketplace of sorts that provides a multitude of RVs available for short-term rent.
Frequently Answered Question
How old do you have to be to attend festival?
Bonnaroo is an all ages event. Please note that every attendee over the age of 2 will need a ticket.
How much does it cost to go to Bonnaroo?
The tickets for the Bonnaroo start at $310.
How much alcohol can you take to the festival?
You may bring 2 cases of beer per person per car, and one (1) 1.75 liter of hard liquor per person per car, and 2 boxes of wine per person per car.
Are there showers at Bonnaroo?
Bonnaroo has introduced the Plazas (formerly known as Pods), which are the places for the social activities, and also give access to the amenities like shower and toilet.
How many people go to Bonnaroo?
In 2017, the approximate attendance was 65,000 fans. This year's Bonnaroo has all the chances to host 70-80,000 of visitors.