Rolling Loud New York 2021
What is Rolling Loud?
On the heels of the forthcoming Rolling Loud festivals in Miami and Los Angeles comes the three-day Rolling Loud New York 2021, taking place place October 28 – 30th at Citi Field with headliners Travis Scott, J. Cole and 50 Cent.
What Are Rolling Loud Festival Dates?
Rolling Loud Music Festival 2021 in New York will take place on October 28 – 30th.
FESTIVAL HOURS
Thursday, Oct 28 – 1pm – 10pm
Friday, Oct 29 – 12pm – 10pm
Saturday, Oct 30 – 12pm – 10pm
How Much Are Rolling Loud 2021 Tickets?
Rolling Loud offers 3 types of tickets: General Admission, General Admission+ and VIP. Tickets for Rolling Loud New York 2021 go on sale on Tuesday, June 1st, 2021 at 12 pm PT.
What Is The Rolling Loud New York Fest 2021 Lineup?
50 Cent, Lil Uzi Vert, Lil Baby, City Girls, Bobby Shmurda, Polo G, Lil Durk, Rick Ross, Gucci Mane, Rod Wave, the Diplomats, Griselda, and more.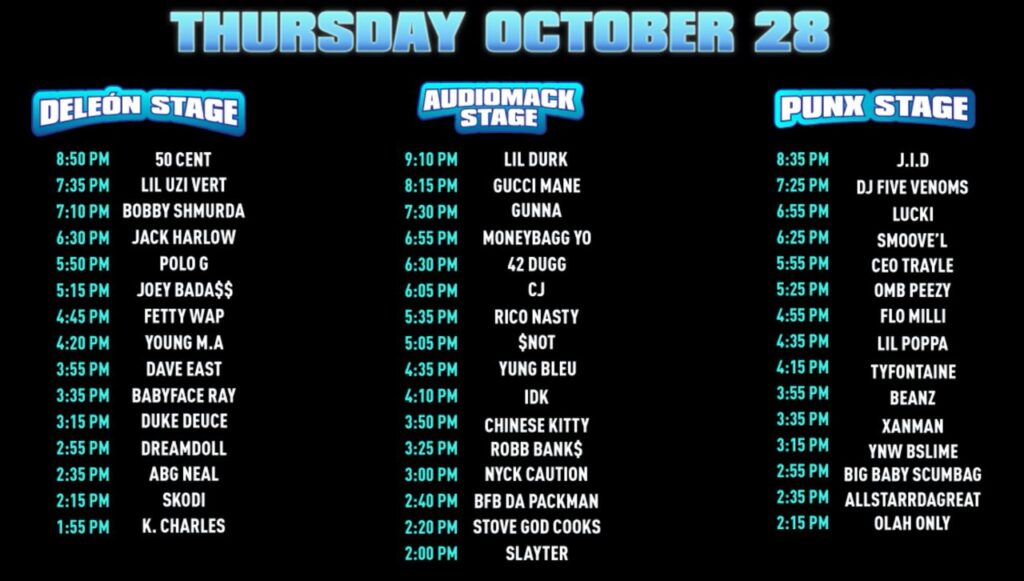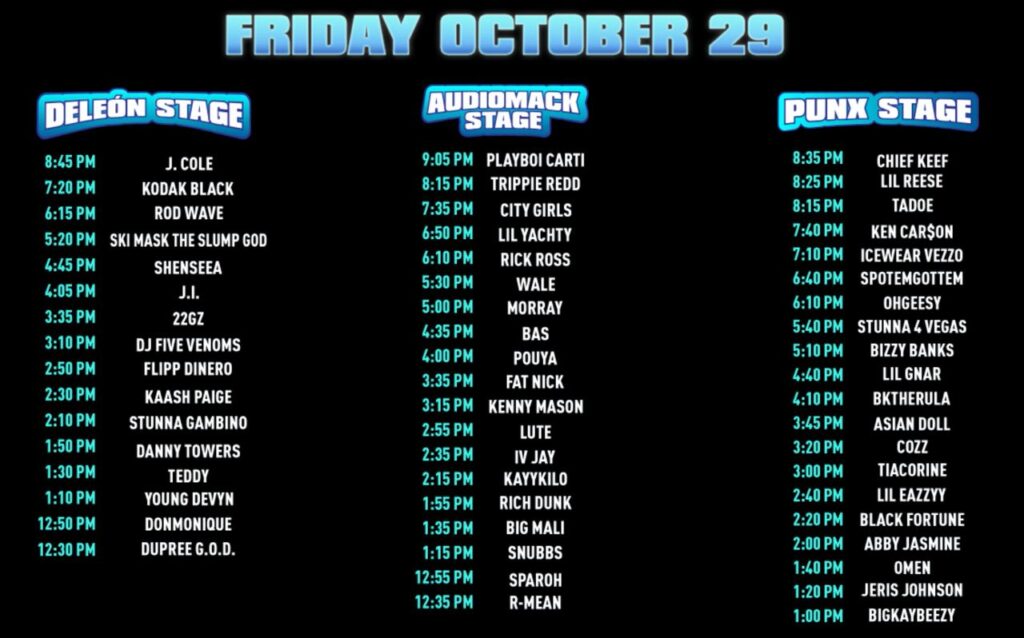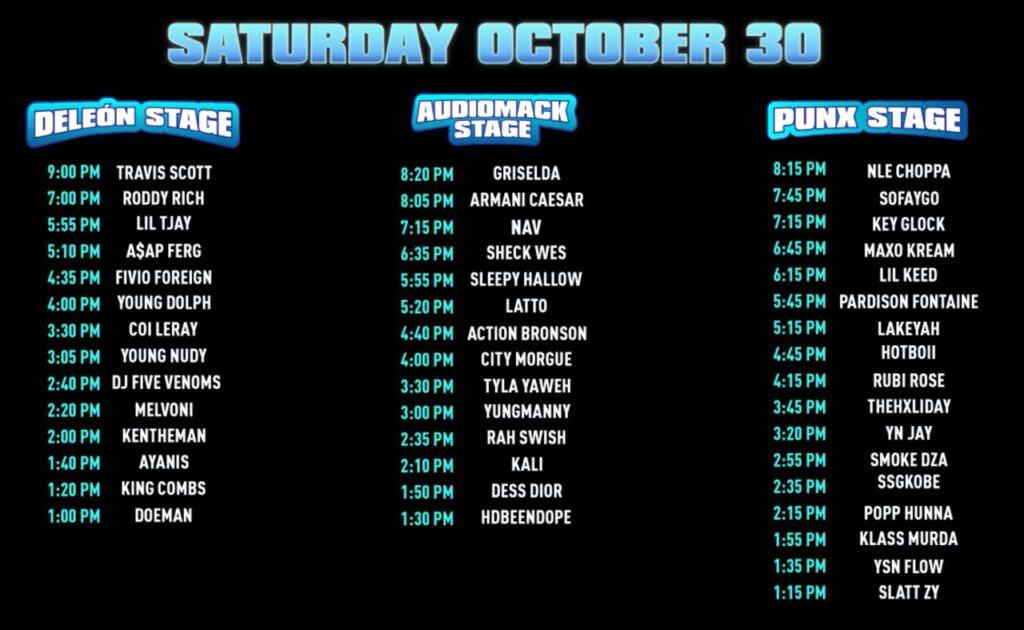 What's The Rolling Loud Location?
Citi Field, 41 Seaver Way, Queens, NY 11368.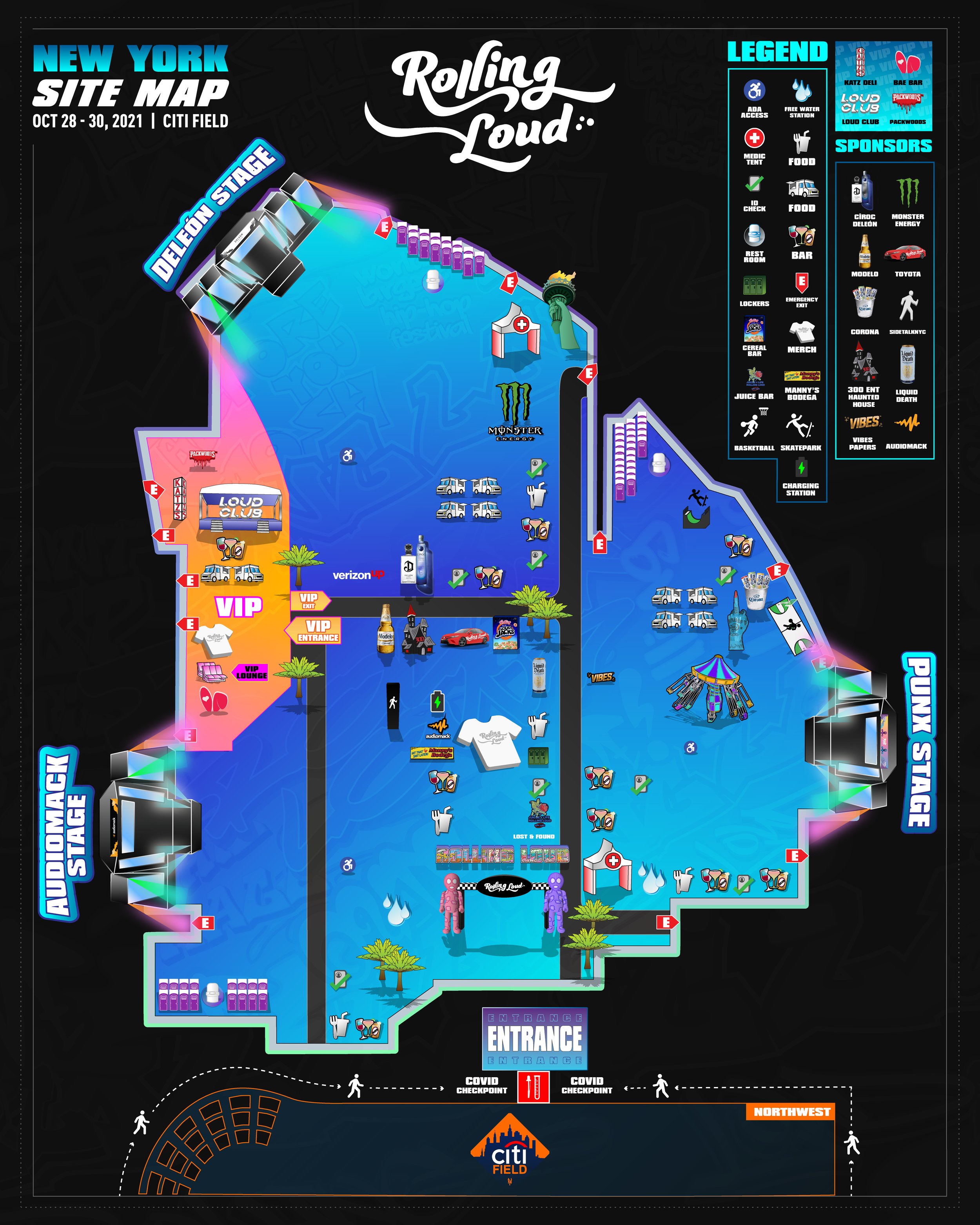 Trailer/Aftermovie
Frequently Answered Question
Can you bring water into Rolling Loud?
Concertgoers are allowed to bring one, empty, plastic, reusable 32 oz. water bottle or an empty hydration pack (i.e. Camelbak).
How old do you have to be to go to Rolling loud New York?
All ages are welcome to enter this event and 18+ for VIP. 21+ for alcohol. Photo ID required.