Riot Fest 2023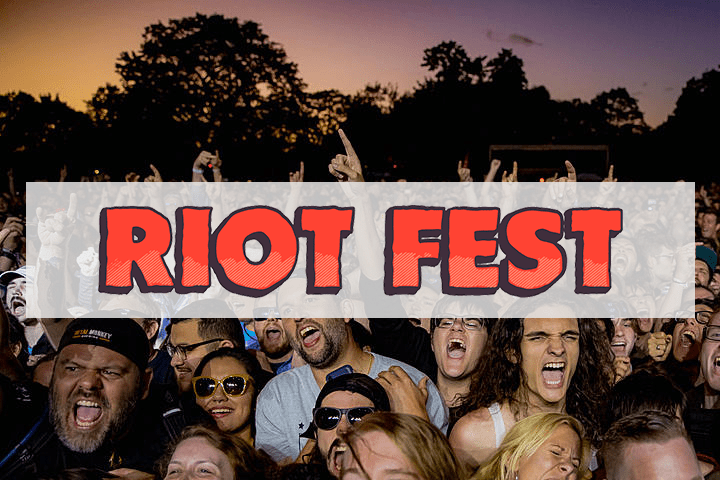 Riot Fest 2023 is an annual three-day music festival based in Chicago, Illinois, at Douglass Park. Riot Fest specializes in rock, punk, alternative rock, and hip hop. First started as a multi-venue festival in Chicago in 2005, Riot Fest has since become an outdoor festival starting in 2012, later expanding to Denver and Toronto until 2017. The festival is known for booking reunions, guest performances, and full album performances; it is also known as the one of the largest independently-owned music festivals in the United States.
Riot Fest Lineup 2023
Headliners are Foo Fighters and Turnstile on day one, The Postal Service/Death Cab For Cutie and Queens of the Stone Age on day two, and The Cure and The Mars Volta on day three.
Elsewhere on the lineup, you'll find AFI, The Gaslight Anthem, Death Grips, Godspeed You! Black Emperor, Insane Clown Posse, Mr. Bungle, Walter Schreifels pulling triple duty with Gorilla Biscuits, Quicksand, and Rival Schools, Ride, 100 gecs, Balance and Composure, Head Automatica, Pinkshift, Origami Angel, Pool Kids, PUP, The Breeders and more.
Riot Fest 2023 Tickets
The prices for the Riot Fest start at $300 for the 3-day pass, according to the official website (prices are subject to changes).
The providers have the following offers for different days:
single-day tickets from $100
All-day pass: from $300
Where to Stay During Riot Festival 2023
We've partnered with the best hotels around Chicago to bring you the lowest rates possible along with a great lodging experience for your Riot Fest weekend.
Where Is Riot Fest 2023 Held?
This year's Riot Fest location is Douglass Park, which is in Chicago, IL. The venue can be found at the address 1401 S Sacramento Dr, Chicago, IL 60623, United States.
Frequently Answered Question
Can I re-enter the park throughout the day?
As a courtesy to Douglass Park community members, re-entry is not permitted for GA pass holders. A multi-day GA pass will allow you to enter the grounds once each day listed on the ticket.