Peach Music Festival 2022
What is the Peach Music Festival?
The Peach Music Festival began in 2012 as the first-ever Allman Brothers Band-inspired festival in the Northeast and has quickly evolved into one of the most highly-anticipated summer musical events in the country for the extended jam band scene.
In addition to the four days of live music with over 50 artists, this The Peach features food and craft vendors on the grounds and access to the scenic Montage Mountain Ski Resort's large water park.
How Much Do The Peach Music Festival Tickets Cost?
The prices for the Peach Music festival start at $239 for the 4-day pass, according to the official website (prices are subject to changes).
The providers have the following offers for different days:
4-day pass: from $239
4-day pass with camping: from $299
Festival Dates
The festival starts on June 30, and will last for 4 days, until Jul 3, 2022.
Peach Music Festival Lineup 2022
Billy Strings, the Black Crowes, the Trey Anastasio Band, and Joe Russo's Almost Dead will headline the four-day fest. Duane Betts, G. Love & the Juice, Rayland Baxter, Maggie Rose, Samantha Fish, the Wild Feathers, Cordovas, and guitar phenom Daniel Donato are also on the bill. Other regulars include Pigeons Playing Ping Pong, Duane Betts, Keller Williams, Marco Benevento, and Goose.
Where Is Peach Music Festival 2022 Held?
Peach festival location is Montage Mountain, which is in Scranton, PA. The venue can be found at the address 1000 Montage Mountain Rd, Scranton, PA 18507.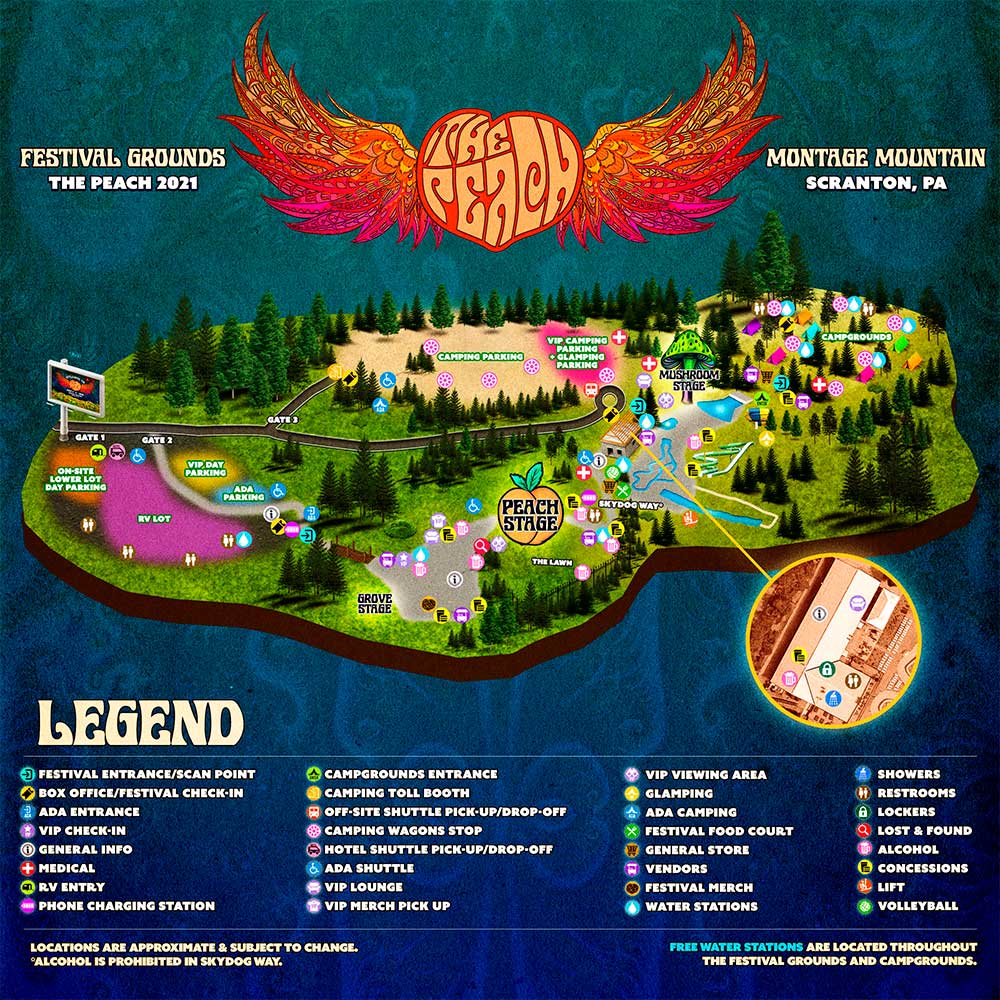 Where to Stay
Peach Music Festival offers three camping options – Regular Camping, RV Camping & Glamping. Camping Passes are sold as a bundle with your Festival Pass.
We've partnered with the best hotels around Scranton, PA to bring you the lowest rates possible along with a great lodging experience for your Peach Festival weekend.