Nocturnal Wonderland 2023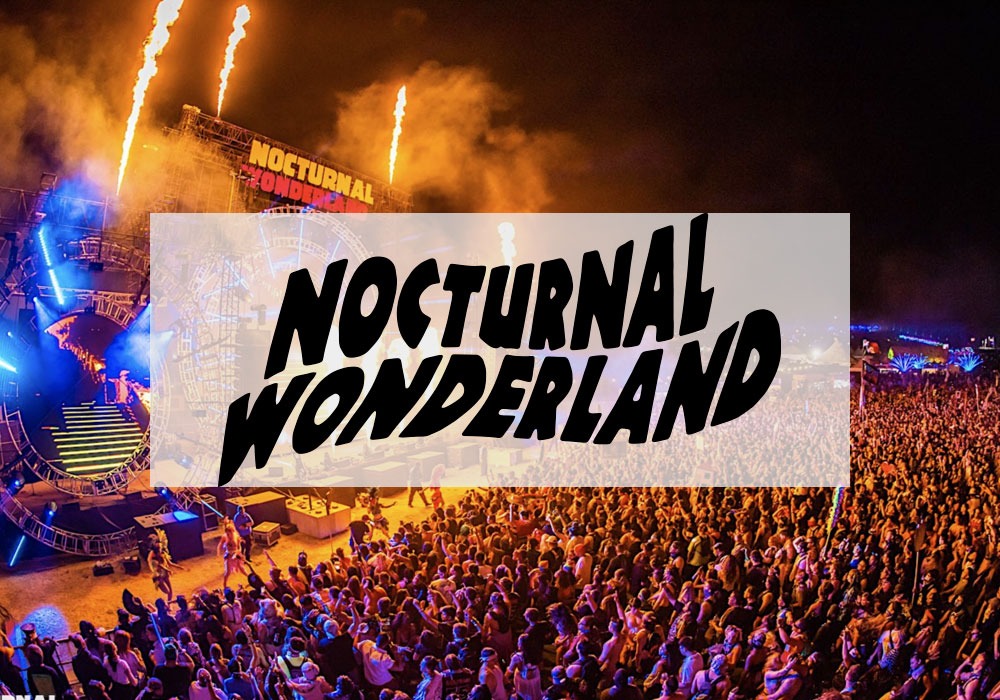 There are few festivals on the planet as storied as Nocturnal Wonderland. As one of Insomniac's flagships, it has seen thousands of artists take the stage since it first appeared on the scene back in 1995 while fostering plenty of memories for those who attend the festival annually. Now, Insomniac has announced that Nocturnal Wonderland is set to make its return to Glen Helen Regional Park on September 16-17, 2023 for another fantastic weekend filled with great music, immersive art, and plenty of good vibes.
Nocturnal Wonderland Lineup 2023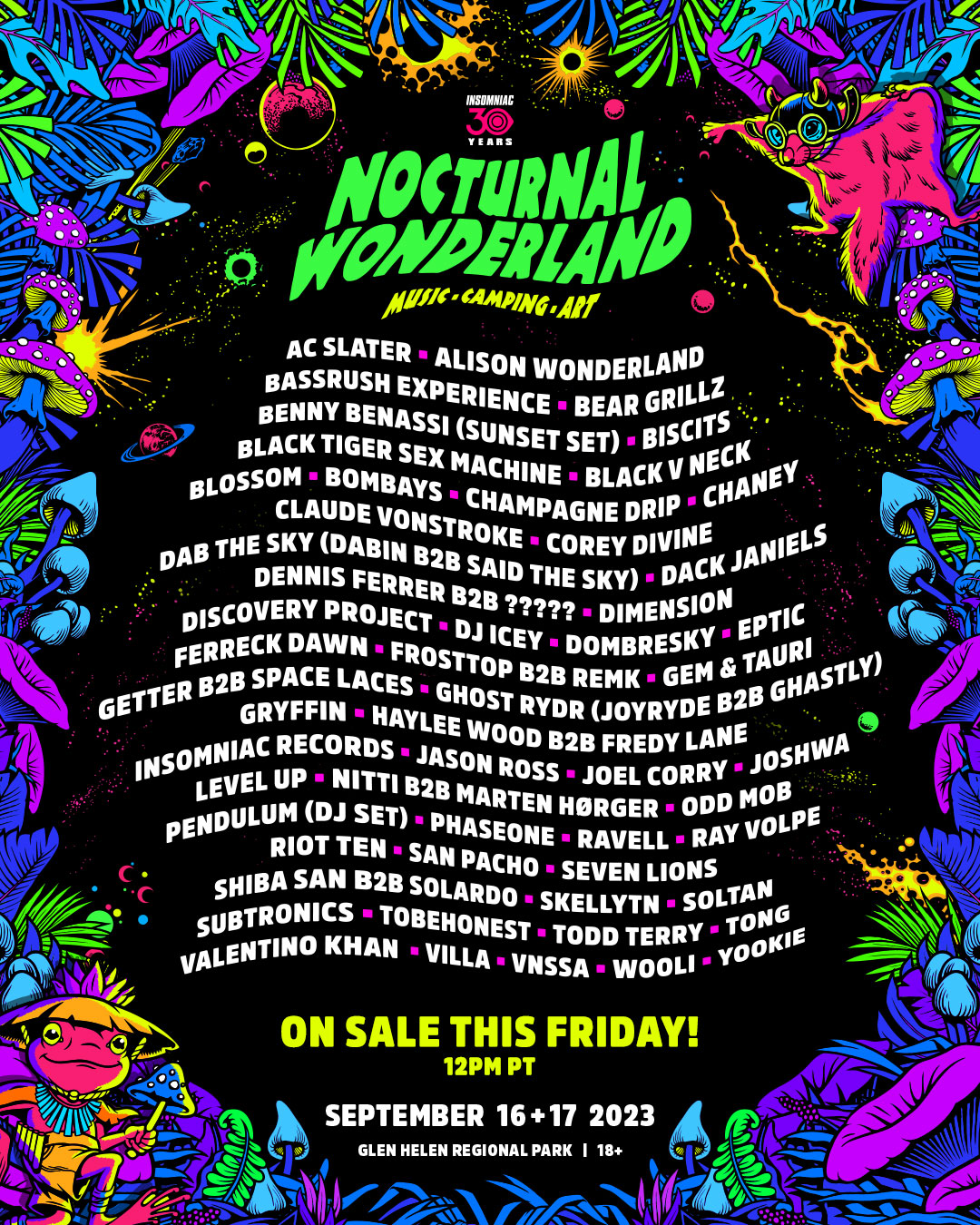 Nocturnal Wonderland 2023 Tickets
Unlike many other festivals hosted by Insomniac, Nocturnal Wonderland only offers a GA ticket option for those planning to attend. This year's edition sees two-day passes start at $119.99 (+ taxes and fees), with layaway plans available for a deposit of $10 down at the time of purchase.
Where to Stay During Nocturnal Wonderland 2023
We've partnered with the best hotels around San Bernardino to bring you the lowest rates possible along with a great lodging experience for your Nocturnal Wonderland weekend.
Camping at Nocturnal Wonderland 2023
The campground at Nocturnal Wonderland is more than just a place to lay your head between shows—it's your home for the weekend, a welcoming community, and a bustling hub of entertainment, activities, and amenities for all campers to enjoy. From the campground pre-party, silent disco, and open decks to daily yoga and crafts, campers can experience a whole other side of festival life.
Festival goers can purchase camping tickets such as:
Tent Camping
Car Camping
Waterfront Camping
Lakeside Camping
RV Camping
FAQ
Will alcohol be sold?
Yes. Beer, wine and mixed drinks will be sold to those with a valid ID.
Is the venue ADA accessible?
The venue is accessible and there will be special viewing areas at the main stages for those with mobility limitations.