iHeart Music Festival 2021
What is the iHeart Music Festival?
The annual iHeartRadio Music Festival is a two-day music festival in Las Vegas that features today's biggest names – across genres and formats. Hosted at T-Mobile Arena in Las Vegas on September 17th and 18th, the Festival features two nights of non-stop chart-topping hits, musical World Premieres, and never-before-seen collaborations from the world's most iconic and hottest emerging artists. Home to artists from McCartney to Mary J. Blige, Drake to Deadmau5 and Timberlake to Taylor, the iHeartRadio Music Festival stage is the biggest multi-genre music event anywhere.
How Much Do The iHeart Music Festival Tickets Cost?
Presale tickets for Capital One cardholders go on sale June 23 at 10 a.m. PT, followed by a general public on-sale June 25 at 11 a.m., via AXS.com.
iHeart Music Festival 2021 Dates
This year's iHeart Music festival starts on September 17, and will last for 2 days, until September 18.
iHeart Music Festival Lineup 2021
No more rumors! The iHeart Music festival lineup has been officially announced and will bring stars like Coldplay, Dua Lipa, Billie Eilish, Olivia Rodrigo and Lil Baby at one place.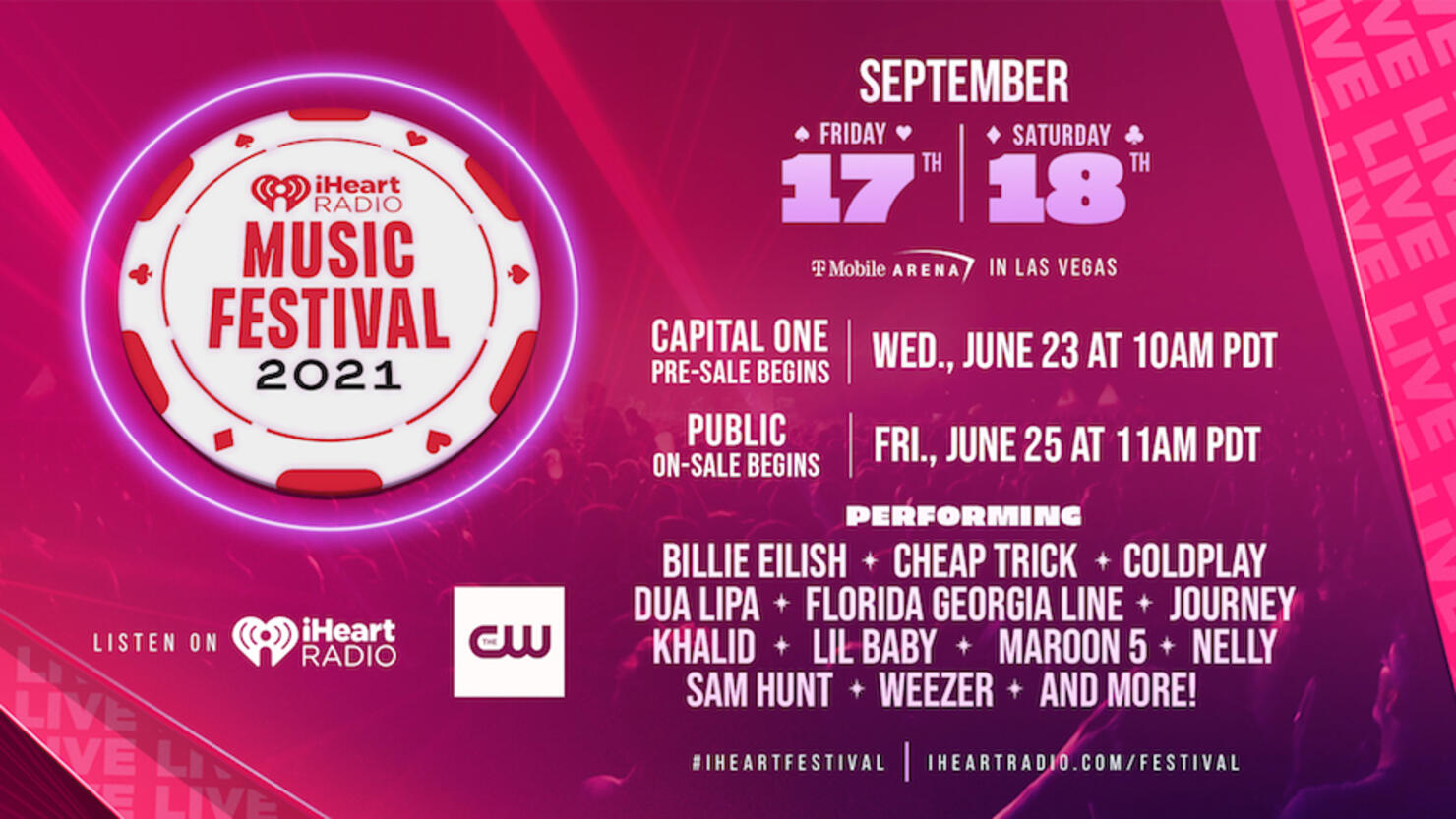 Where Is iHeart Music 2021 Held?
This year's iHeart festival location is T-Mobile Arena, which is in Las Vegas. The venue can be found at the address 3780 Las Vegas Blvd S, Las Vegas, NV 89158.