The Valley's electronic dance scene has had a longtime love affair with the Crush Arizona festival, and it stretches back more than a decade. Back in 2008, the now-annual EDM extravaganza began life as an underground dance party at a local warehouse venue that was attended by more than a 1,000 people.
Local EDM fans also have a special place in their hearts for Crush Arizona, as evidenced by the fact that thousands of them flock to Rawhide each year for the event, including many dressed in love-themed costumes like cupid or pink and red get-ups.
Tickets Info
General admission tickets start at 96$ according to ticket provider StubHub.
Crush Arizona 2020 Lineup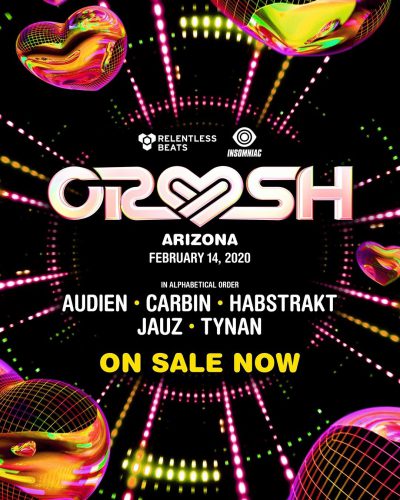 Where to Stay Near Crush Arizona
FAQ
Is there an age limit?
Yes. You have to be at least 18 to attend and at least 21 to purchase alcohol.
How do I get there?
Take the eastbound Interstate 10 to Exit 162 (Wild Horse Pass Road/Sundust Road) and hang a right. From there, take a left on Wild Horse Pass Road and follow the signs and directions to the parking lot and drop-off points.
Will there be shuttle service available?
Yes. OCTIV Entertainment will offer party bus service to and from the festival on Saturday. Riders will depart from Zuma Grill in Tempe, which will host a pregame session from 3 to 5 p.m. (Note: you have to be 21 to buy alcohol.) The buses leave for Rawhide at 5 p.m. and will start returning after the festival ends each night. Tickets are $25 for either Friday or Saturday and $40 for both days.
How much is parking?
It's $10 per vehicle to park at Rawhide. Keep in mind, the earlier you arrive at the event, the closer you can get to the entrance.