Apocalypse: Zombieland 2023
In the midst of chaos and mayhem, Apocalypse Fest 2023 emerges as the hottest and most exhilarating bass festival in Southern California. Presented by Bassrush, this extraordinary event harnesses the power of bass music to save the world! Headliners must navigate their way to the Queen Mary in Long Beach, California, serving as humanity's last glimmer of hope.
The festival, aptly named Zombieland, immerses Headliners in the story of a world on the brink of destruction, overrun by zombies. Taking place over November 24-25, Apocalypse: Zombieland boasts four massive stages of bass that hold the key to salvaging our world! In this dark era, Apocalypse Fest becomes more than just an escape, becoming a symbol of resilience and the triumphant spirit of humanity.
Lineup 2023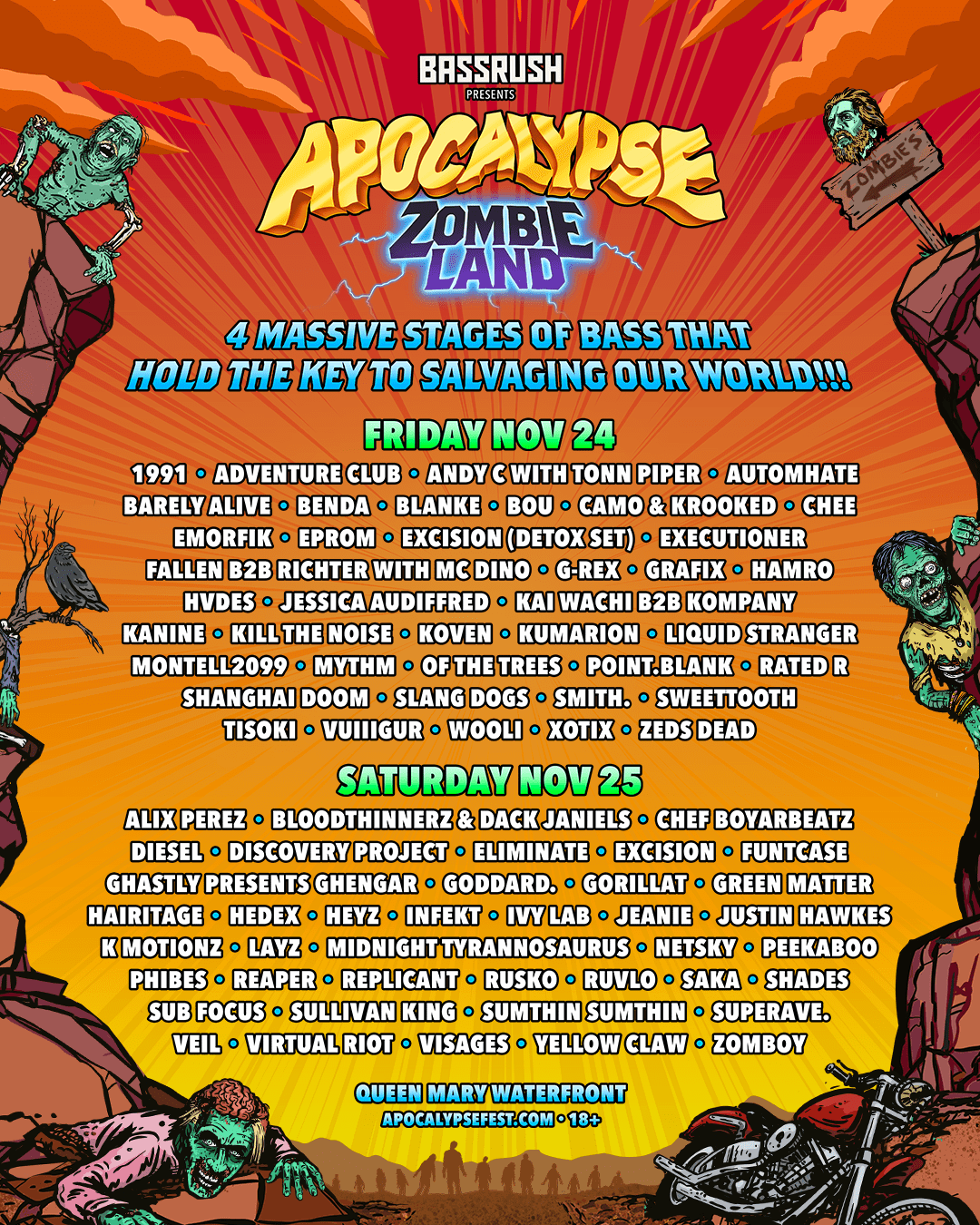 Set Times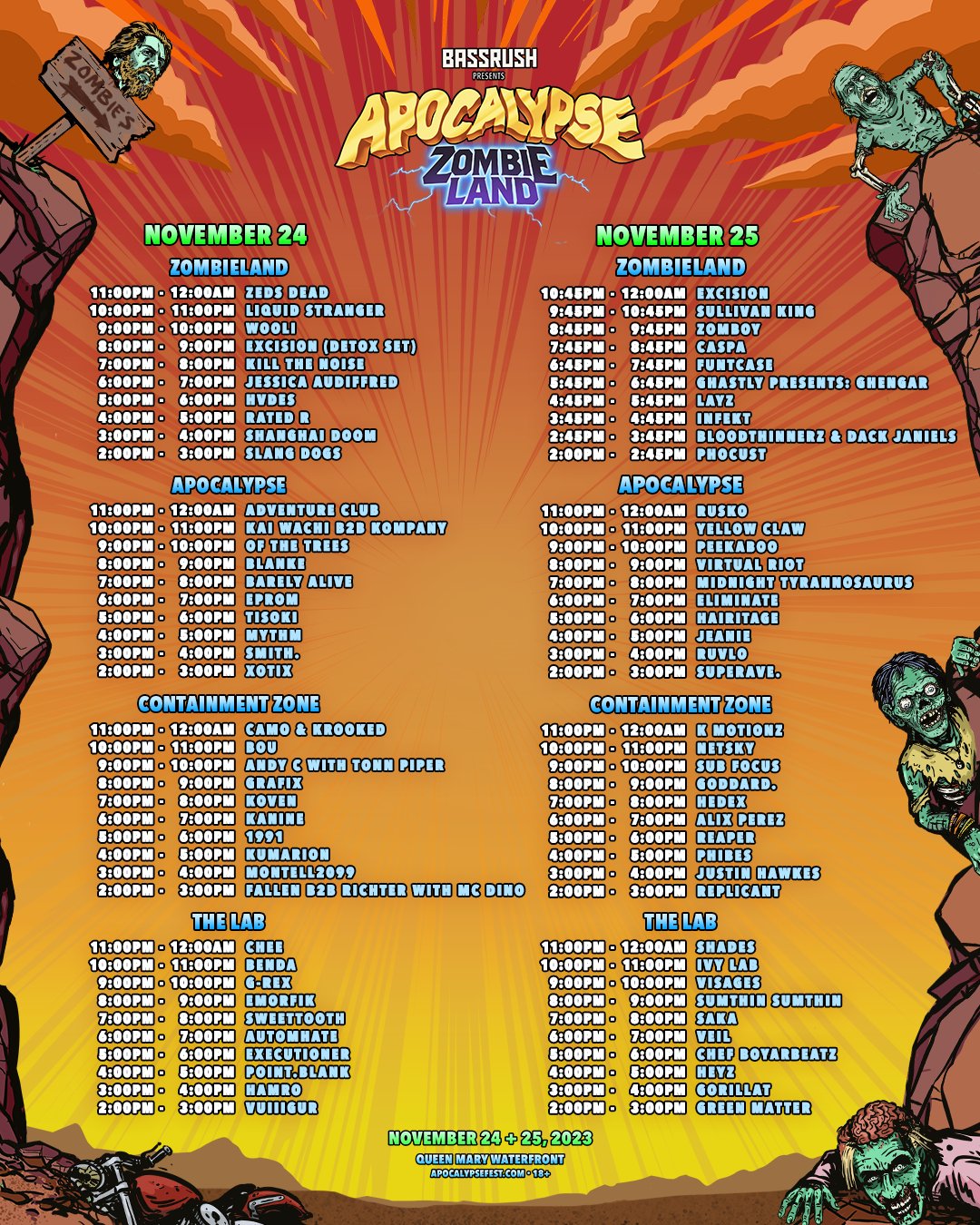 Apocalypse Festival 2023 Tickets
The festival offers 2 types of tickets: General Admission and VIP admission.
General Admission:
single-day tickets from 110$ + fees
2-day passes from 220$ + fees
VIP Admission:
single-day pass 250$ + fees
2-day pass 360$ + fees
Where to Stay During Apocalypse: Zombieland 2023
We've partnered with the best hotels around Long Beach to bring you the lowest rates possible along with a great lodging experience for your Apocalypse: Zombieland weekend.
FAQ
Will alcohol be sold?
Yes. Beer, wine and mixed drinks will be sold to those with a valid ID.
Is the venue ADA accessible?
The venue is accessible and there will be special viewing areas at the main stages for those with mobility limitations.